Resin Finishing Machine
Resin Finishing Range
It's a finishing machinery which add value such as antistatic agents, softener and so on after the dyeing and finishing.
The method of applying resin is by pad, coat, and a variety such as spraying, but it's important to be fixed by subsequent drying temperature.
We suggest and introduce a combination of its various grant methods and drying methods (Non touch dry/IR Non touch dry/Roll Dry/Stenter).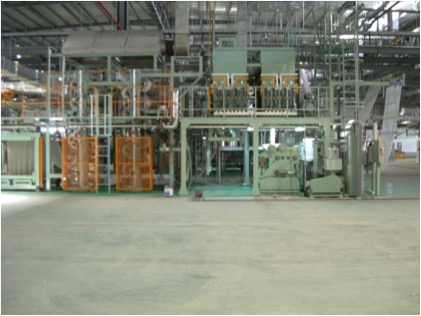 Line Case 1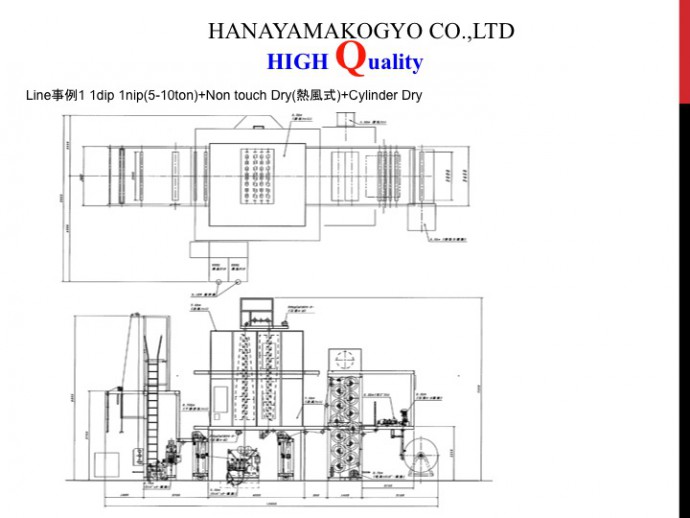 Line Case 2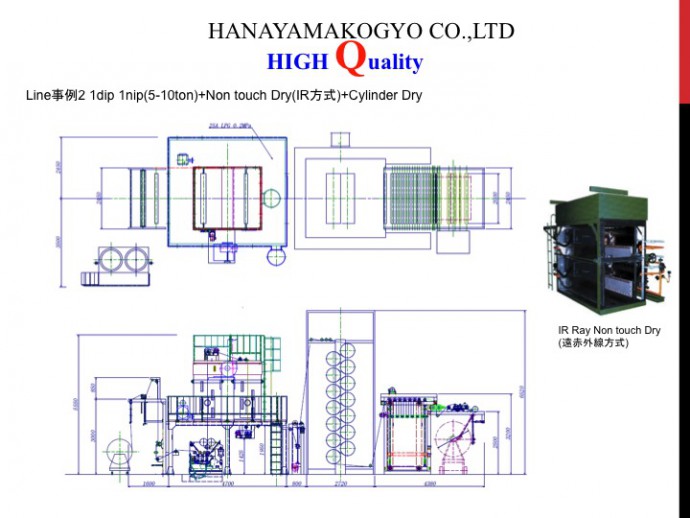 Line Case 3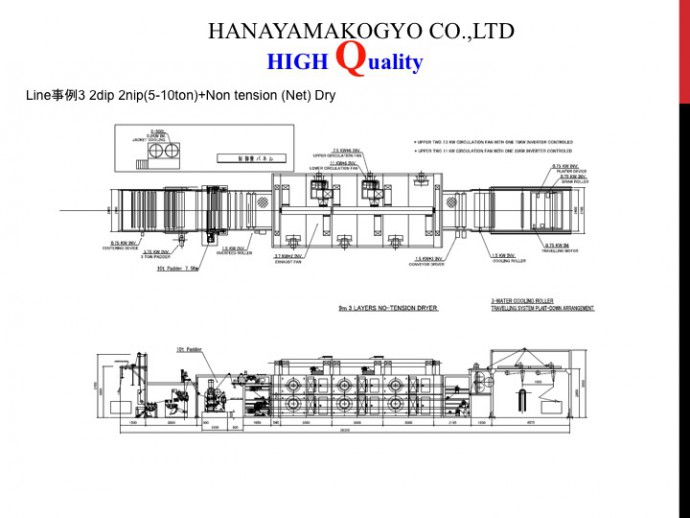 Line Case 4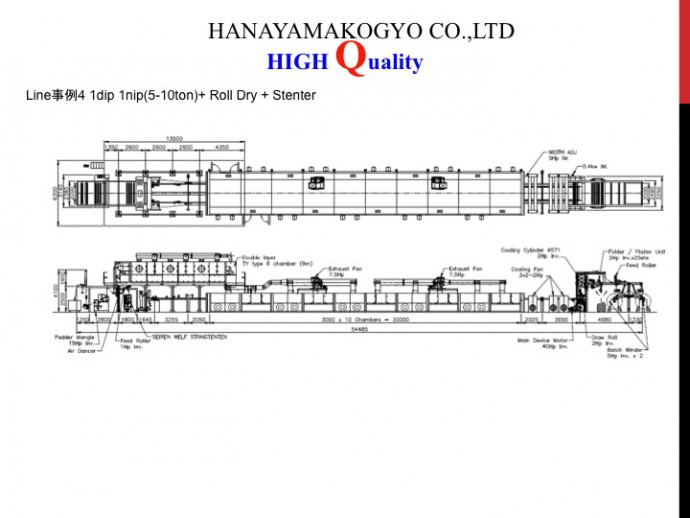 Delivery Records
| period | number |
| --- | --- |
| 1981-1990 | 0 |
| 1991-2000 | 6 |
| 2001-2010 | 15 |
| 2011-2019 | 10 |
| | 31 |